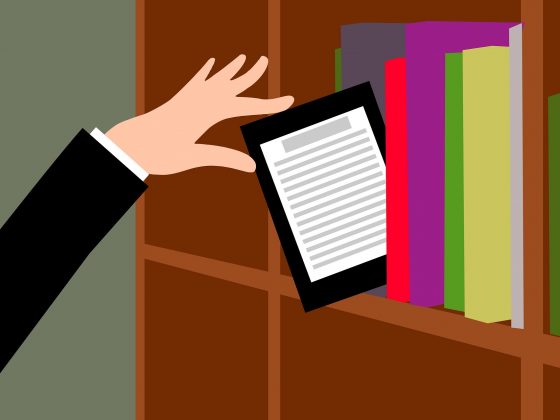 Telling a Good Story
According to Maryanne Wolf, the author of Reader Come Home, "Every story introduces the child to a new piece of information about how others think and feel, and a chance to try this on themselves without fear." Stories are the birthplace of "compassionate imagination", where we build an understanding of "others".
Here at Tusitala, we believe that telling a good story begins with reading a good story.
Our favourite stories are inherently immersive: they construct worlds, perspectives and characters different from those we know and allow us to sink into a new universe. What if we could adapt that immersion through digital interactions? How might reading digitally enable people to experience words on a (web)page in new ways?
Moving Beyond Print
How does reading take place today when faced with fierce competition for our attention? Glowing screens are in abundance nowadays, overflowing with advertisements begging us to subscribe to another streaming service. It's so much easier to listen to a playlist, to stalk that famous person on Instagram, or to watch someone's pet doing something cute.
One solution from Cal Newport's Digital Minimalism: Choosing a Focused Life in a Noisy World is "digital minimalism":
A philosophy of technology use in which you focus your online time on a small number of carefully selected and optimised activities that strongly support things you value, and then happily miss out on everything else.
In his view, the constant buzz on the Internet fatigues the user over time; it is easier to just cut the noise completely. Newport's push for minimalism may at first seem antithetical to Tusitala's work in digital storytelling. After all, what could be more susceptible to interruption than reading books online?
But if the Internet is perceived as merely a tool that can be harnessed towards different ends, the online space is a new arena of opportunity for impactful and enriching reading experiences. Our work is still first and foremost that of a storyteller, using different mediums and techniques to deliver a powerful message to audiences. One of those mediums just happens to be digital.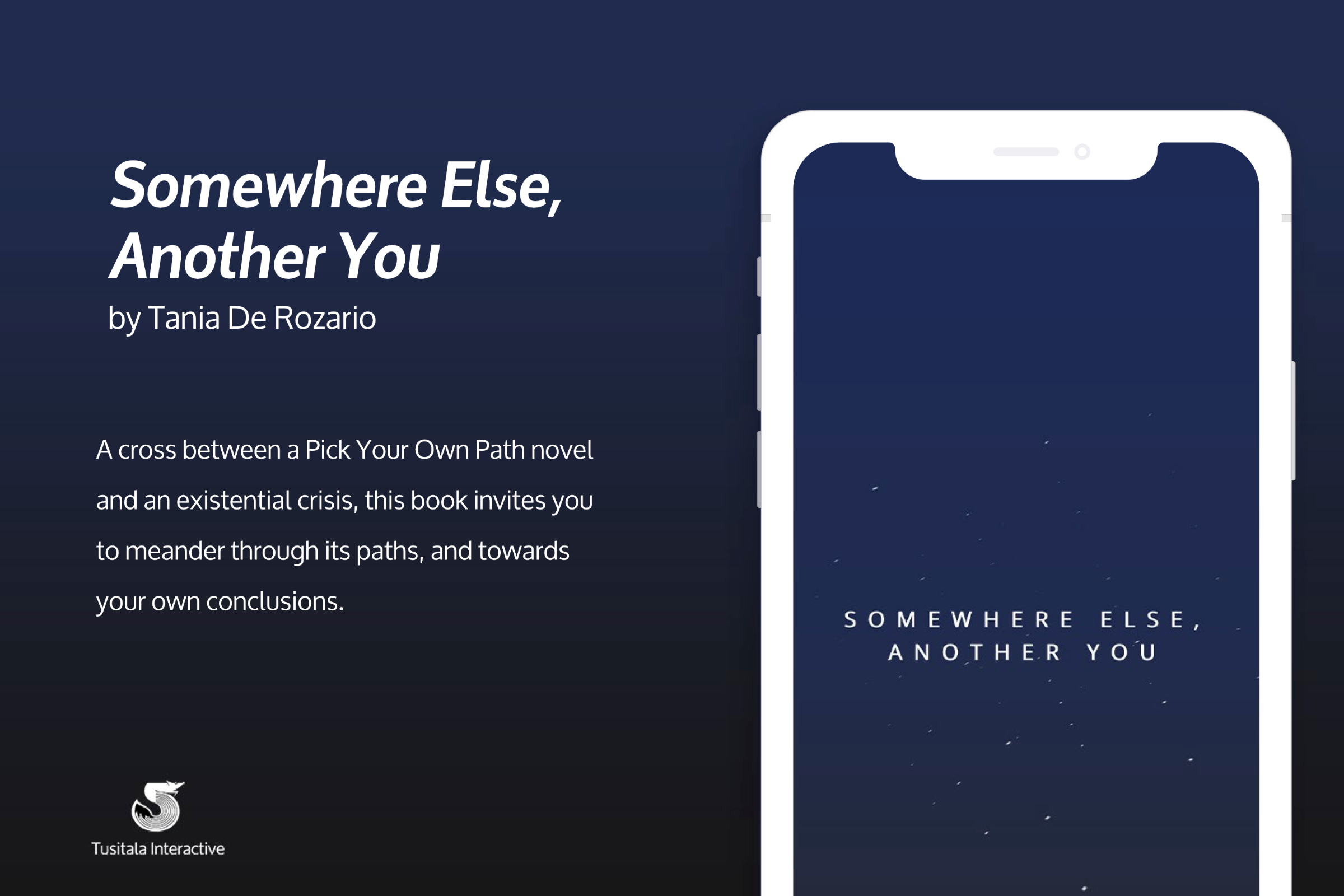 Last year, we adapted Tania de Rozario's print book Somewhere Else, Another You into a free, browser-based experience. This literary pick-your-own-path book is inspired by theories of the multiverse and quantum physics. (Get the printed book here)
For the digital adaptation, we wanted to create value for the reader beyond the print publication by helping them visualise the abstract concepts of quantum physics.
The team looked for web effects that suggested the movements and interactions of atoms and subatomic particles, and added text animations, smartphone effects, as well as a meditative soundtrack to the text.

Fostering a Love for Words
As readers today, we hope others will share our affection for stories, in whatever shape or form.
And as storytellers of tomorrow, our stories must be versatile enough to transcend the traditional boundaries of print and digital for new generations of readers.
Experience digital storytelling for yourself with Tusitala's latest projects, Stories on Site: On Trek to Otter Greatness and Stories on Site: Kallang River Quest.
---

As a partner of the National Library Board's Read! Fest this year, the Tusitala team has selected a few interesting programmes for writers and readers — check them out below!
Back to the Future with AI
Tue, 13 July 2021, 8.30 – 9.30pm | Register here
There are no shades of grey in the way artificial intelligence is portrayed in reel life. From Star Trek to Matrix and The Terminator, pop culture paints rigid good or bad pictures of AI. But what about real life? Will AI display the synthetic empathy that warmed Joaquin Phoenix's heart in Her, or will it create an aggressive, non-collaborative world that'll create more Jokers? Featuring experts in AI and language, this dialogue aims to find the nuanced truth behind these questions.
Humans Behind Our Grandfathers' Stories
Wed, 14 Jul 2021, 8.30 – 9.30pm | Register here
Considering we are the only animal species that communicates through tales, storytelling is what makes us human. Known for highlighting the familiar yet overlooked, homegrown digital publisher Our Grandfather Story (OGS) has made telling stories its lifeblood. In this dialogue with two members of OGS, we uncover what drives the curiosity of the team, and what goes behind the fascinating personalities they discover.
Listening to Complexity
Sun, 18 Jul 2021, 11am – 12.30pm | Register here
Psychologist and writer Lydia Kwa talks about learning to listen to complexity. In an increasingly technologically wired world, there seems to be a rise in the tendency to hold simplistic, reductionistic pronouncement about the lives of others; and a struggle with listening to complexity. How does listening play a role in holding space? When we engage as writers and readers, an openhearted and open-minded approach allows us to hear the nuances and layers of complexity in our characters and those found in others' writing. Language can be a beautiful thing, but it has also been used as a weapon to silence and suppress others. How do we listen? How does a writer "hold space" for the stories waiting to be heard? This talk by psychologist and writer Lydia Kwa discusses learning to listen to complexity.
Can't decide what to read? Join your friendly neighbourhood librarian in a half-hour session where we will recommend short reads for different book categories or genres. Pick from your favourite genre and cosy up alongside other book lovers as we Read for Books together.
---

About Read! Fest 2021 (25 June – 18 July 2021)
Read! Fest 2021 invites you on a forward-looking journey of self-discovery. With the theme of Reboot, take a moment to re-examine and refresh your lenses on ubiquitous aspects of life today – such as how we approach work, nature, creativity, identity, and technology.
Anchored by 12 key books and topics, Read! Fest features talks, workshops and experiences by world-renowned authors and thought leaders from various fields. From myths and minimalism to work and womanhood, take your pick from over 60 programmes and immerse yourself in thoughtful ideas for our time.
For more info, visit go.gov.sg/nrm-readfest21

Tusitala is glad to be a partner of this year's Read! Fest 2021 by NLB.