Two digital narrative storytelling conferences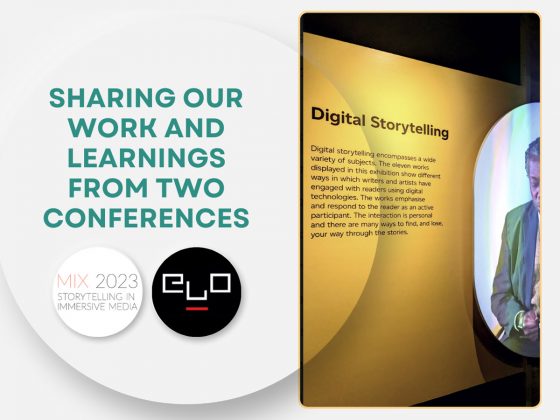 When I introduce Tusitala, I often use the word "digital storytelling" as shorthand for the kinda weird stuff that we do. I felt a strange comfort in knowing that this is a common problem with my international colleagues in the field, which is also known as "digital publishing", "amplified publishing", "new media", and "electronic literature".
In July, I attended an industry + academic conference MIX Amplified Publishing: Storytelling in Immersive Media in London, and an academic + practitioner conference organised by the Electronic Literature Organisation in Coimbra, Portugal. For the former, I presented a paper sharing our experimental work with head-mounted AR, while for the latter, our choose-your-own-adventure story Crossroads was selected for the exhibition.

It was a pretty intense two weeks, from presenting while still jetlagged in London to having 8am to 10pm days for four days in Portugal. On top of exposure to new ideas, amazing people, and great work, my three main takeaways are new possibilities in terms of:
1. Presenting digital literature as an exhibition
Most of our work, especially during the COVID-19 period, were screen-based and I often cite the "problem of discoverability" as an issue with screen-based individual work. The Digital Storytelling exhibition at the British Library and the ELO exhibitions opened my eyes to the possibility of this mode of presentation, which doesn't have to be expensive or extensive. The children's e-lit exhibition even provided chairs for a longer engagement with each work.






2. Presenting digital literature as a performance
Because phone or screen-based work is so prone to interruptions, another way of fully occupying a user's attention is to present it as a performance. I'm not sure why we've never thought of this before, but I loved how poet/performer J. R. Carpenter brought in a live musician for An Island of Sound, and how Terhi Marttila performed a live reading of her work Gray Hairs by tapping through the digital work. You can read descriptions of the other fascinating performances at the ELO here.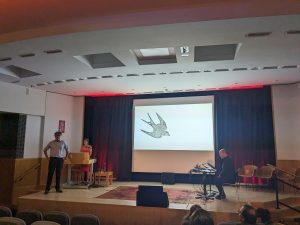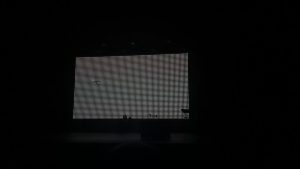 3. Sharing digital literature via workshops
My favourite parts of the ELO conference were definitely the two-hour workshops that started at 8am (!) every morning.
I was interested in running a netprov workshop, which is improvised live writing over the internet. For the exercise, we used Reddit to improvise a scenario in which we are assistants to AI assistants; the facilitators wanted us to move away from us thinking of AI as evil to thinking of them as needing sympathy. I'm irrationally proud of my post about assisting an AI dating avatar app, so you can view it here.
Another workshop I enjoyed was a playthrough and sharing of a project to digitalise a 16th-century boardgame about morals and vices – basically an early gamification of the sin narrative. The workshops made me think more about providing more hands-on workshops for our community of writers and artists.



When I first came back to Singapore in July exhausted, I was unsure if the two conferences were worth the time/money/effort, but reflecting on the way it has broadened my perspective and how more ideas have come to me in the months since, it seems like they might be!