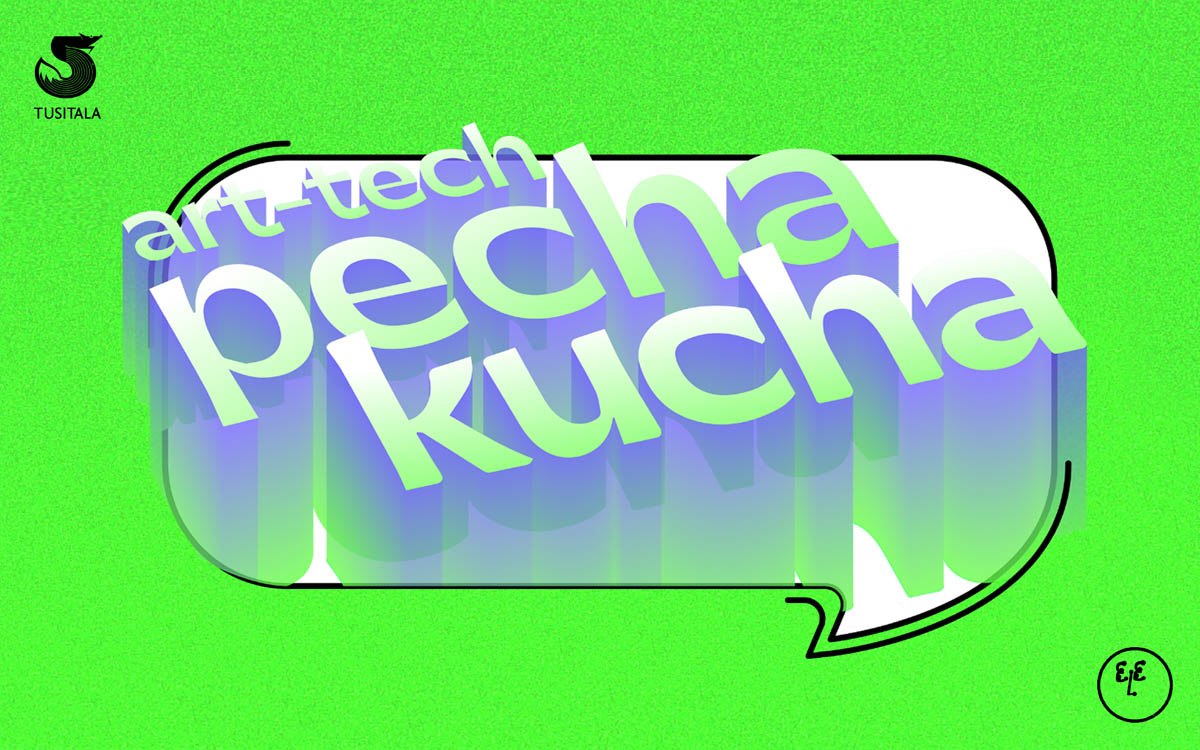 Tusitala X Feelers
An Art Tech PechaKucha
Art Tech PechaKucha is a collaboration between Tusitala x Feelers, two Potato Productions companies exploring the intersections of art and technology. Through these fun sessions, we hope to spark learning through the form of PechaKucha, a fast-paced storytelling format in which each presenter shares their work with 20 slides for 20 seconds of commentary each.
We also aim to foster meaningful connections, and build bridges across different sectors. We're also sensing, exploring, and scoping possibilities around a two-week arts & tech residency for artists, technologists, and students.
Art Tech PechaKucha 23 March
Our first-ever PechaKucha night was a blast! Inspired by all things art and tech, our five presenters shared about topics related to their various practices and industries which embodied art, tech or both.
Read more on LinkedIn
Topics included:
---
Save the dates
Upcoming Art Tech PechaKucha dates will be on:
22 June
24 August
---
Be a speaker
Contact us via this form if you're keen to be a speaker. We welcome arts and/or tech speakers to share an interesting Art & Tech presentation of your own if you think it might benefit the community!
---

Join us for the launch edition of Totapo, a two-week art & technology residency that gathers artists, technologists, and students for a process of exchange, dialogue, and collaboration. 
From 14 – 25 August, art & tech label Feelers, together with digital storytelling studio Tusitala, will facilitate a series of in-person workshops and discussions surrounding the topic of communal experiences and sharing.
Driven by mischief and curiosity, participants in the inaugural edition of Totapo will explore questions such as:
🔌How has the Internet reimagined notions of community?
🔌What does the future of a sharing economy look like?
🔌How might a group function as a decentralised autonomous organisation, where work and decision making is "share-based"?
🔌What is the story of the Internet that we've written, and are there shared histories or narratives that we've overlooked?
🔌How can technology enable us to engage constructively with difference?
Totapo seeks to sustain long-term networks across the fields of art and technology, forming the bedrock of a more innovative and boundary-pushing ecosystem. By the end of the residency, the group will have pursued one idea in-depth, and presented a public sharing of their findings.
---