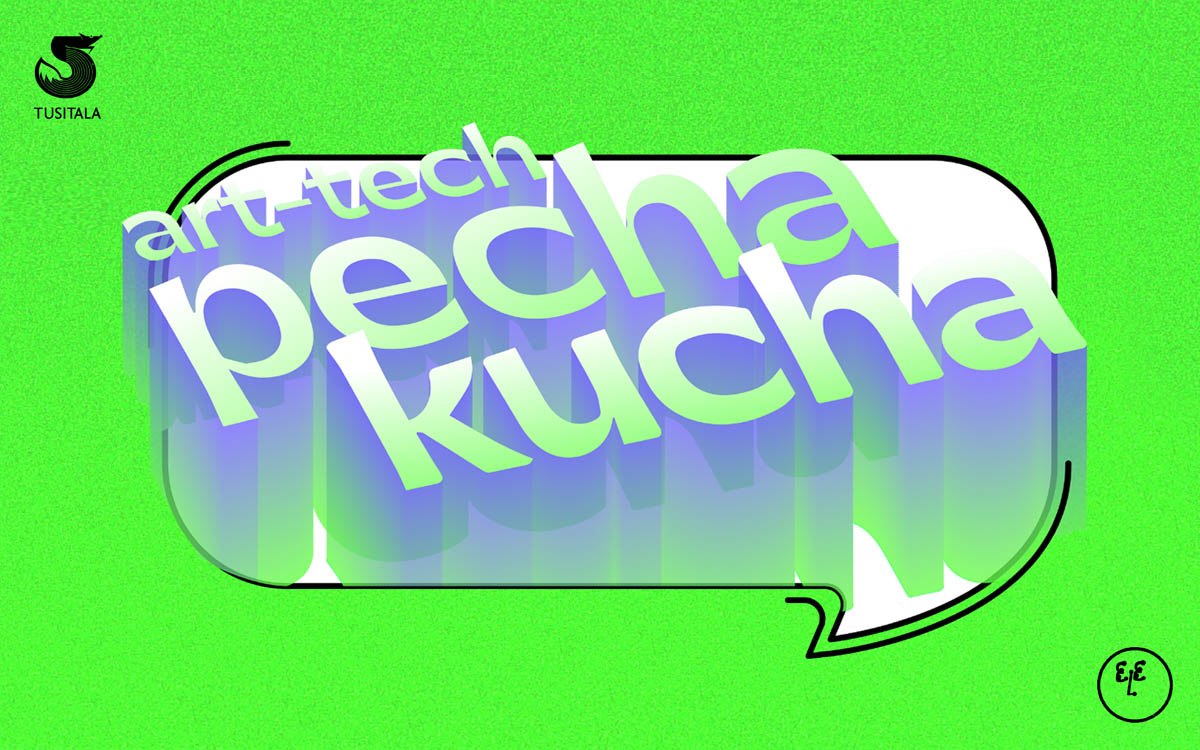 Tusitala X Feelers
An Art Tech PechaKucha
Art Tech PechaKucha is a collaboration between Tusitala x Feelers, two Potato Productions companies exploring the intersections of art and technology. Through these fun sessions, we hope to spark learning through the form of PechaKucha, a fast-paced storytelling format in which each presenter shares their work with 20 slides for 20 seconds of commentary each.
We also aim to foster meaningful connections, and build bridges across different sectors. We're also sensing, exploring, and scoping possibilities around a two-week arts & tech residency for artists, technologists, and students.
Art Tech PechaKucha 23 March
Our first-ever PechaKucha night was a blast! Inspired by all things art and tech, our five presenters shared about topics related to their various practices and industries which embodied art, tech or both.
Read more on LinkedIn
Topics & Presenters:
---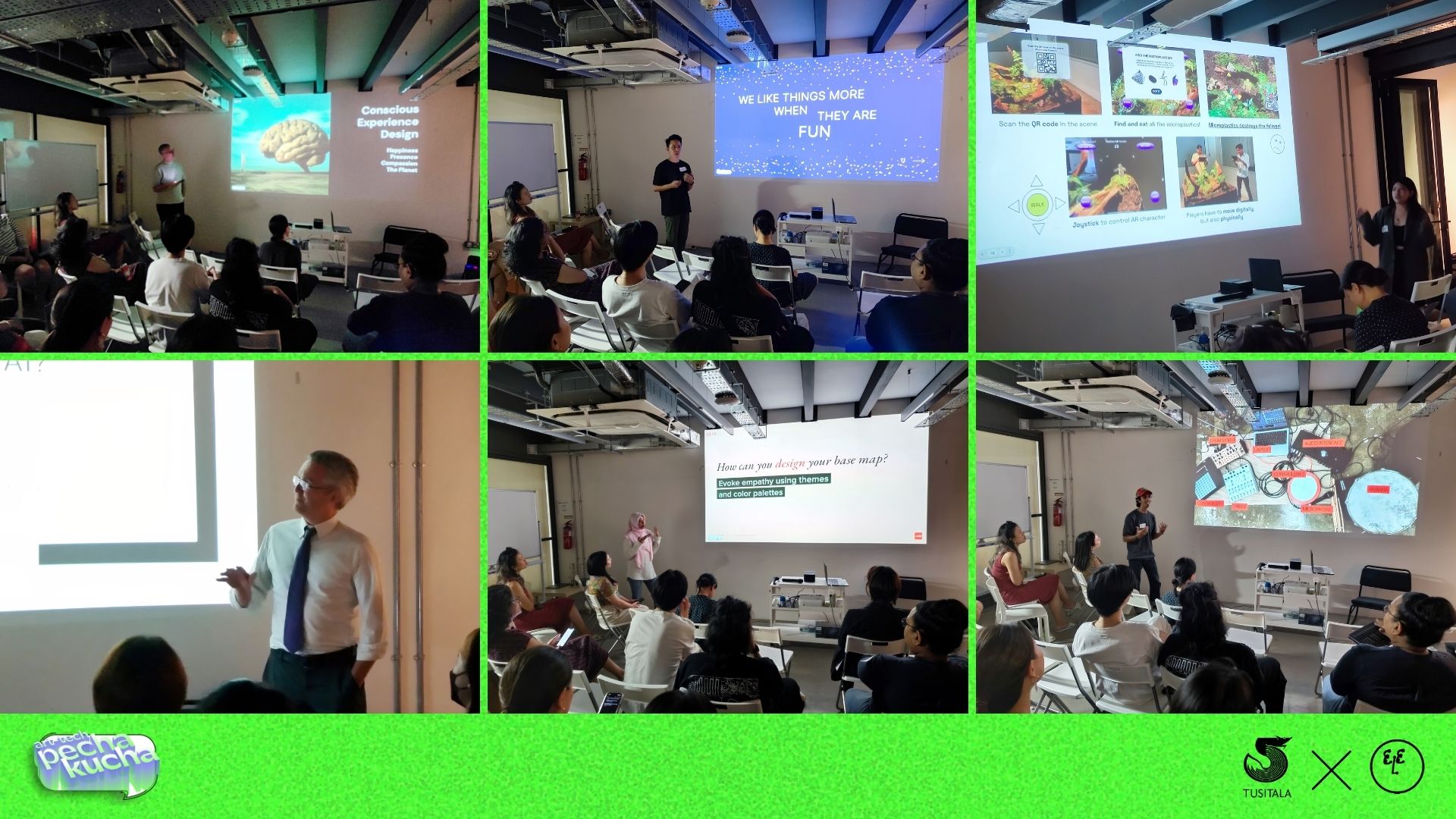 Art Tech PechaKucha 22 June
In our 2nd Edition of Art Tech PechaKucha, presentations covered the use of eye tracking in user experience design, a comparison between art and tech approaches, speculative design and AR, thoughts on whether we should trust AI, data storytelling and maps, as well as the intersection of Malay drums and electronic music.
Topics & Presenters:
---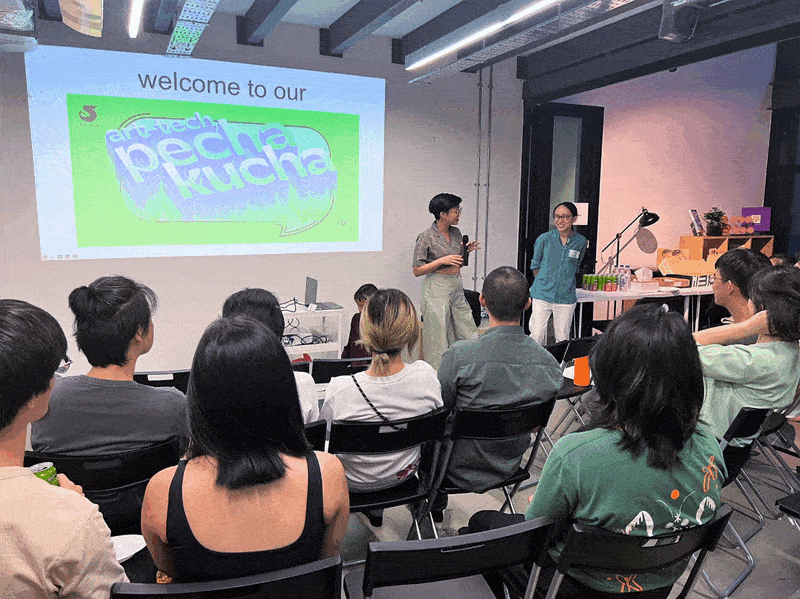 Art Tech PechaKucha 24 Aug
This August, we bring you another quickfire round of art and tech insights by a group of diverse presenters.
Topics & Presenters:
---

What is Totapo?
A two-week art & technology residency that gathers artists, technologists, and students for a process of exchange, dialogue, and collaboration. From 14 – 25 August, art & tech label Feelers, together with digital storytelling studio Tusitala, facilitated a series of in-person workshops and discussions surrounding the topic of communal experiences and sharing. Learn more
---
Be a speaker
Contact us via this form if you're keen to be a speaker. We welcome arts and/or tech speakers to share an interesting Art & Tech presentation of your own if you think it might benefit the community!
---
Stay tuned for new art tech events from Tusitala. If you're not yet opted-in to our mailing list, please subscribe in the form below:
---