AR Tattoos for Asian Festival of Children's Content 2023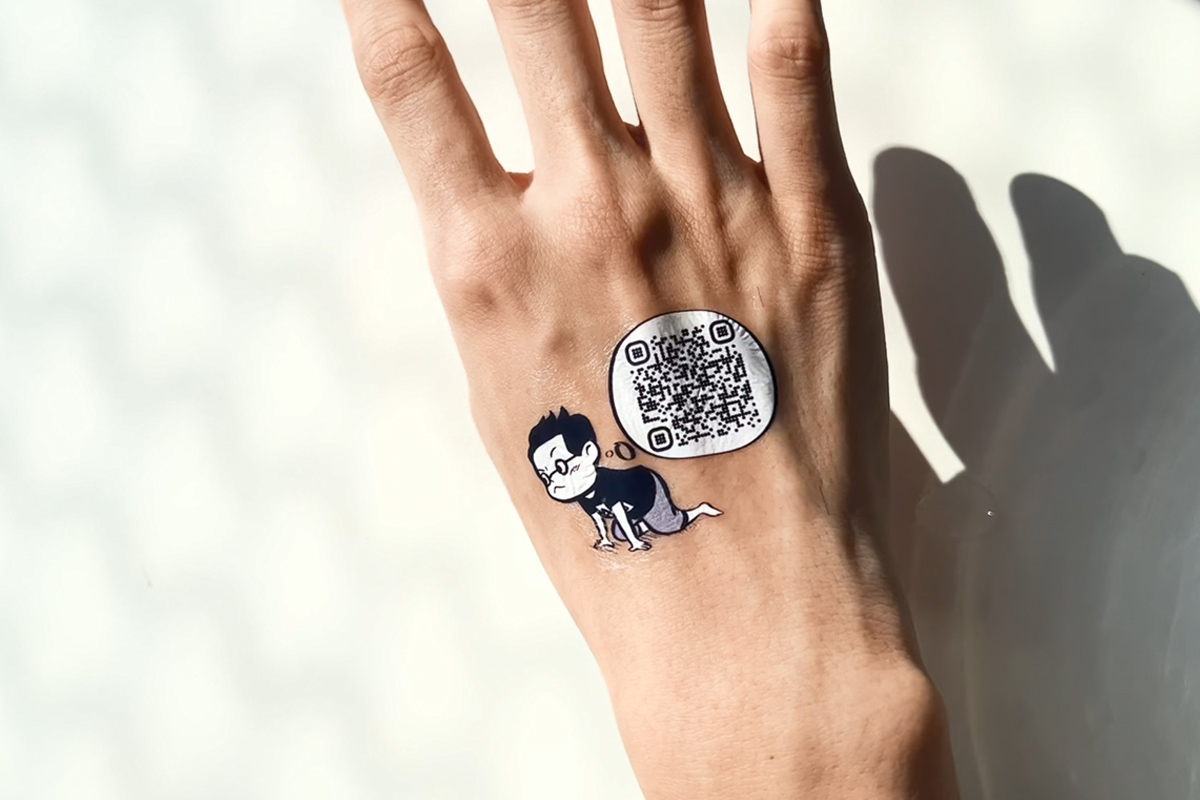 Client: Singapore Book Council
Project dates: 25 – 28 May 2023
Services: AR, product design
OVERVIEW
Looking for a fun and interactive way to experience your favourite characters from Asian children's books? Scan Tusitala's AR temporary tattoos with your phone to meet them! 
Designed for children between ages 7 and 12, these easy-to-apply prints feature well-loved characters from popular children's books by Singapore and Vietnamese writers – including Sherlock Sam, protagonist of the award-winning series about Singapore's greatest kid detective and his trusty robot.
Each AR experience invites users to play with a character through simple yet imaginative interactions. 
PREVIEW
Missed playing with Tusitala's AR temporary tattoos at the Asian Festival of Children's Content?
Watch this video to see what the interactive experiences were like!
The featured children's books:
1. Diary of a Cricket (2021, originally published 1941) by Tô Hoài
2. The Girl on the Roof and the Boy on the Beach (2020) by Vu Thuy Ngoc Ha
3. Sherlock Sam by AJ Low
4. 我的守护熊 Bear with Me (2019) by Josef Lee
---
About AFCC 2023
The 14th Asian Festival of Children's Content (AFCC) returns this year as a fully in-person event, celebrating the theme "Play!". With over 70 programmes featuring more than 100 writers and speakers from Singapore and around the world, AFCC 2023 explores the different dimensions of "Play" through books, stories and performances.
AFCC 2023 will take place at the National Library Building, Singapore, with panels, workshops, public programmes and more, showcasing Vietnam as the Country of Focus. 
---
WORKSHOP @ AFCC 2023
Let's Play with A.I. Writing Tools 
25 May 2023 (Thu) | 11:00am – 12:00pm
L3, Drama Centre Function Room 2, National Library Building
Facilitator: Christine Chong
Join Tusitala in exploring the future of writing where art meets tech! In this one-hour workshop, learn the basics of AI technologies like NLP, language generation, and sentiment analysis and discover how AI has been used in innovative literary projects. Bring your laptops and try popular AI writing tools that make creative writing easier. This workshop is for writers, publishers, and anyone interested in AI's potential and pitfalls.
Learn more / Buy Festival Pass
---
PROJECT TEAM
Organised by Singapore Book Council

Featured book authors: Tô Hoài, Vu Thuy Ngoc Ha, AJ Low, Josef Lee
Illustrators: Ta Huy Long, Vu Thuy Ngoc Ha, Drewscape, Josef Lee
Publishers: Kim Dong Publishing House (Vietnam), Scholastic Asia, Epigram Books, Sprout Language Centre LLP