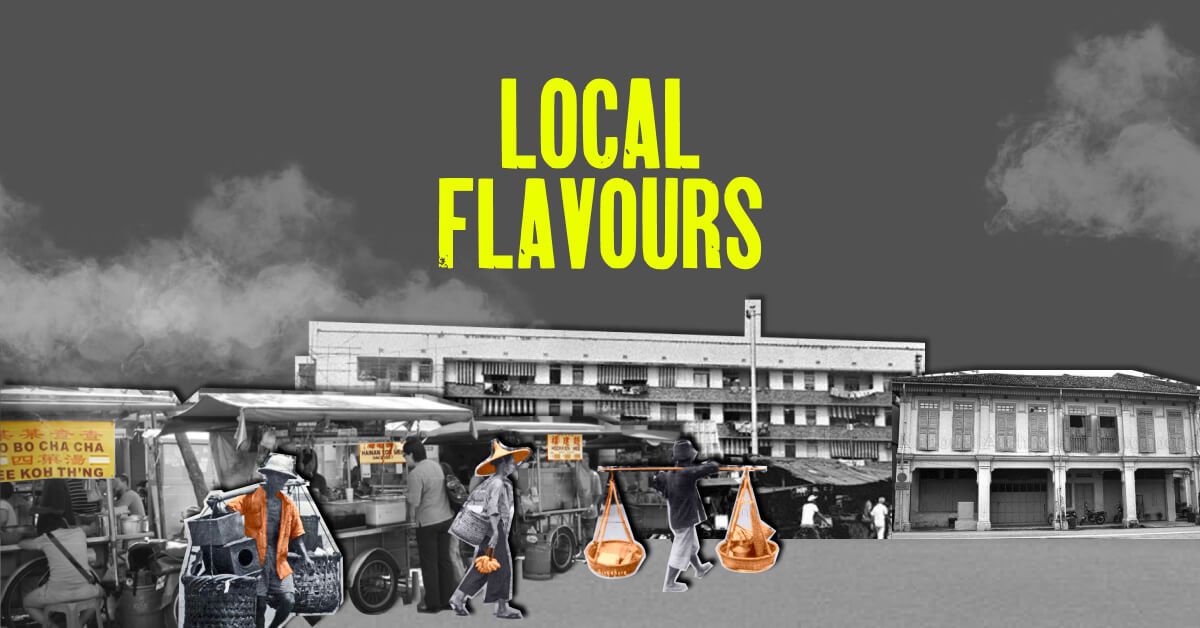 Order your next bite from Local Flavours, and let us put words in your mouth! Explore an enticing menu prepared by Singapore writers and illustrators in this fun, poetic twist on food delivery sites.
Featuring 15 poems carefully paired with gifs and illustrations, this eclectic selection offers a mix of cuisines and poetic styles. With foods ranging from favourites like chicken rice and prata, to lesser known dishes like garam assam and idli, there's something for everyone!
All delivery fees waived. Give us your (email) address and receive these tasty sides, delivered straight to your inbox:
Insightful articles to find out more
Recipes to try at home
Digital stickers to use with friends
This project was featured as part of the Singapore Heritage Festival in May 2021, in conjunction with the recognition of Singapore Hawker Culture as UNESCO Intangible Cultural Heritage.