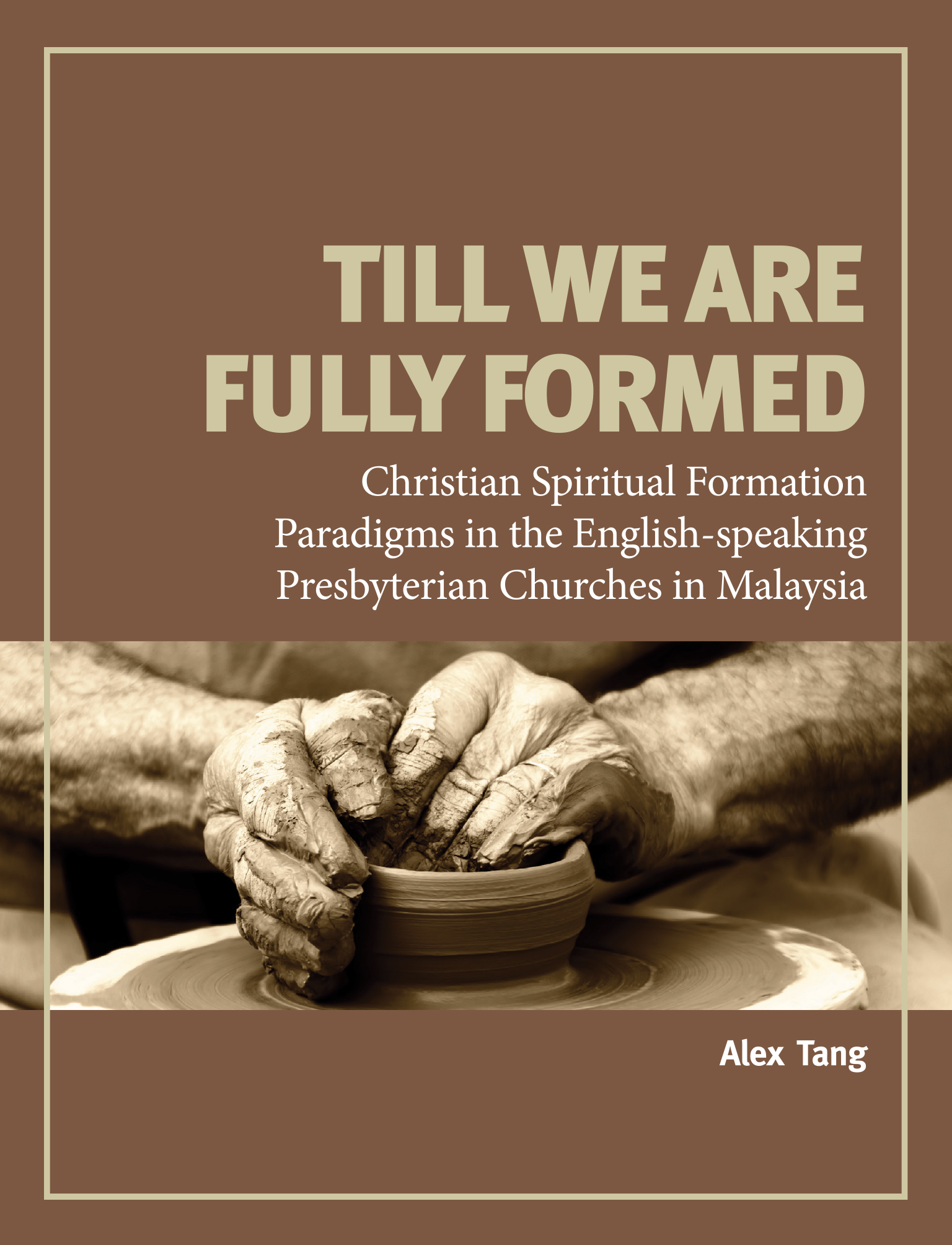 In Till We Are Fully Formed, the current spiritual formation approaches in the English-speaking Presbyterian Churches in Malaysia are examined. Its findings may have relevance to contemporary churches in general.
Christian spiritual formation is the intentional and ongoing process of inner transformation to become like Jesus Christ, become a people of God, and become God's agents for his redemptive purposes. Christian spiritual formation as a process may be sensitive to the context of the Christian faith communities in which it occurs. It takes effect in the individual via a spiritually nurturing community, and corporately as the community interacts with the dominant culture.
A holistic approach to Christian spiritual formation–which comprises the formative strands of person-in-formation, persons-in-community formation and persons-in-mission formation in a Christian growth paradigm–is proposed.