Recruitment for Insurance Agency Building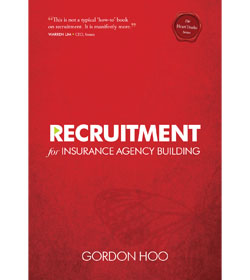 This book unveils the secrets of cultivating long-term recruitment success for agency building. It contains eight time-tested, principle-driven heart truths that are key to building a productive, enduring agency.
This book will inspire current and new generations of agents and managers to truly build agencies that last and thrive.