How Much Money Is Enough?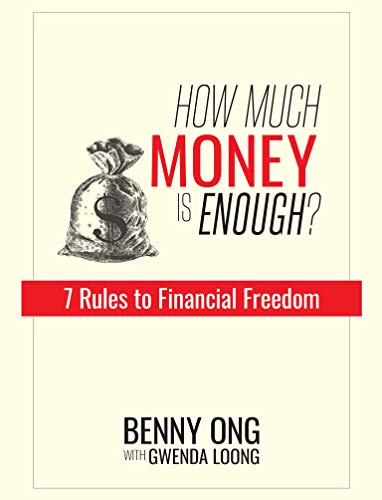 A school dropout at 13 years, veteran financial adviser and author Benny Ong entered the insurance industry in 1967 and after 23 years, set up his own company and pioneered a fee-based advisory for personal and business financial planning in Singapore. In retrospect, after 50 years of dealing with and observing how people relate to money, Benny feels compelled to share his insights on the provocative question: "How much money is enough?"
In his inimitable style, Benny uses his own life stories, anecdotes and real-life events to articulate his thoughts on the seven rules in achieving financial freedom. These include: Understanding the difference between financial freedom and financial independence; the discipline of spending below your means; the risks associated with buying on credit; learning how to invest for the long term; doing something meaningful in your later years.
Akin to guiding his clients in their personal financial planning over the past five decades, Benny hopes to share with you the truth about money: what it takes and what it means to have enough money, more than enough money and how you can achieve true financial freedom and live a satisfied and fulfilling life.