Counselling Older Adults (2nd Edition 2020)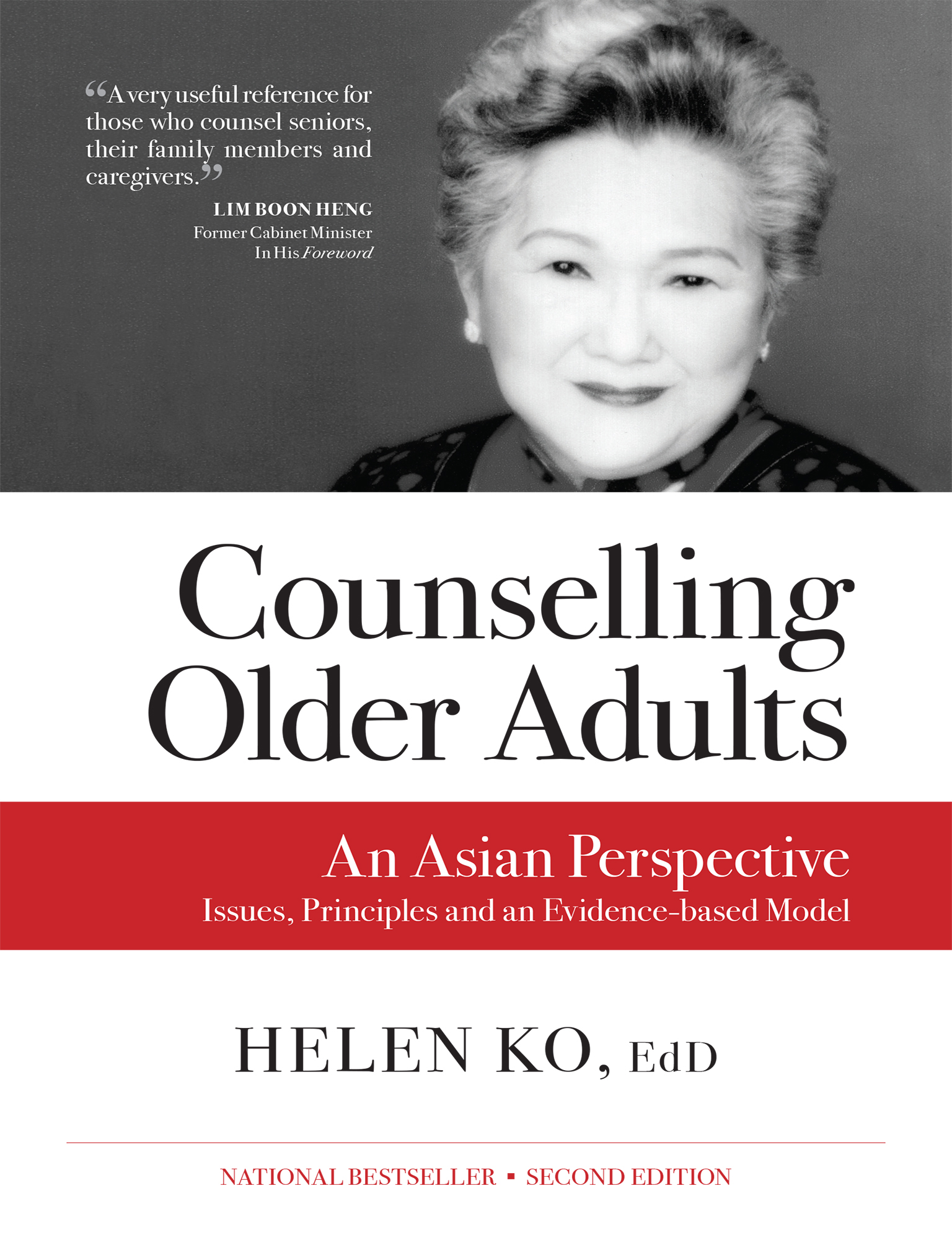 In Counselling Older Adults, gerontologist Helen Ko provides an overview of the issues in later years, and presents a research-based, indigenous model for counselling older persons. Helen draws on her extensive counselling experience with older persons, her experience training thousands of professionals and older adults, as well as her research on ageing, to offer readers many insightful principles, practical strategies and a framework for counselling seniors. It incorporates the cultural, religious, socioeconomic and political environment of the Asian context and the Singapore society.
Counselling Older Adults will illuminate and engender in you a deeper understanding of older persons, provide you a framework for counselling them more effectively. The book is easy to read, provides useful tips, and facilitate general readers to age with grace and dignity.