Making Things Come Alive at the Asian Festival of Children's Content!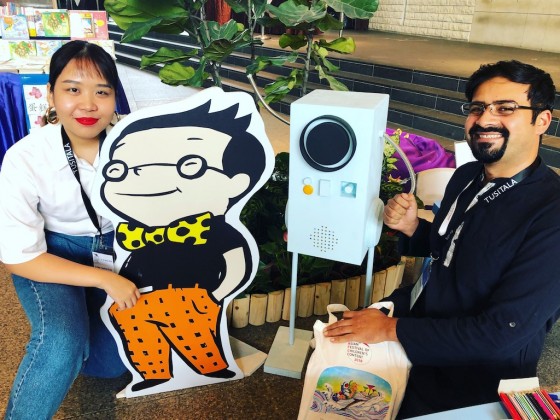 The Asian Festival of Children's Content, or the AFCC, is an annual event held by the Singapore Book Council at the National Library of Singapore. Comprising professional conferences, workshops, talks, and a book fair, the AFCC aims to celebrate and promote the creation of children's content, with a focus on Asian themes. Parents and teachers to agents and publishers gather to develop their craft, seek opportunities, and learn from each other.
Tusitala has partnered with the AFCC since 2013 as a media sponsor and has both presented and co-curated series of talks. With a focus on the use of the digital platform to change how people create and promote their work, their topics have ranged from digital publishing to using augmented reality to create games to engage young adults. 
In 2015, one of their key presentations was a series of three talks titled Swipe Right for Digital. Especially targeted at publishers and writers, the aim was to showcase the value of the digitizing process in the publishing process and to educate about the different options available should they want to publish their work digitally.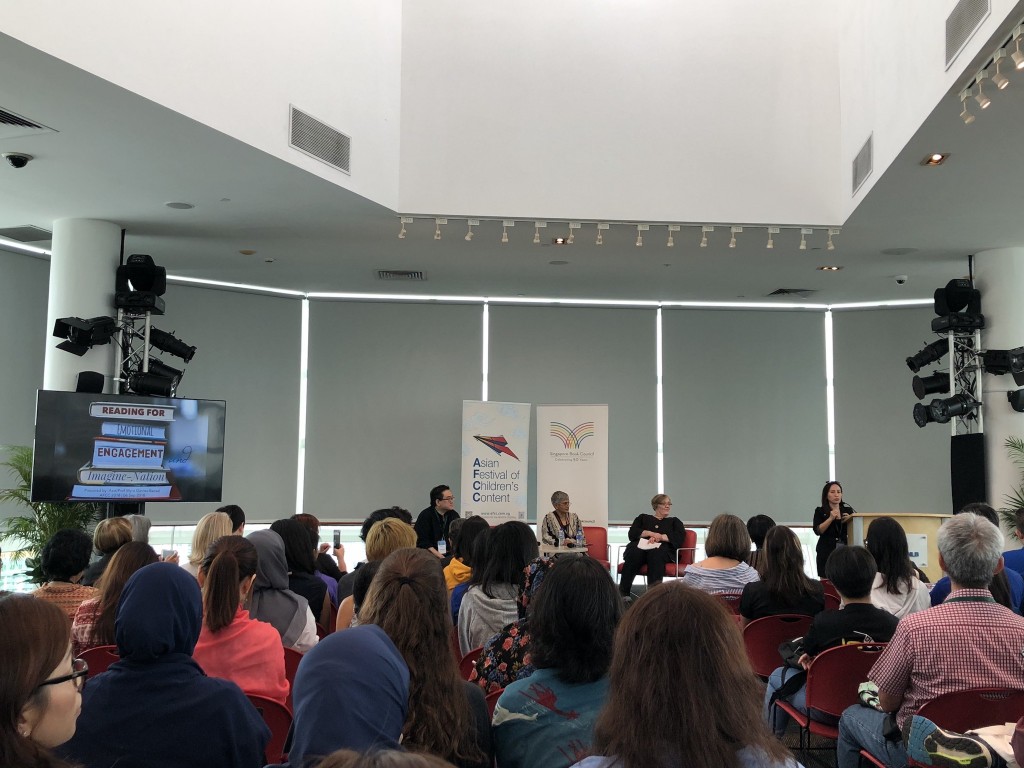 Making augmented reality accessible to creators has also been an aim for Tusitala. Since stories have potential to move beyond our imagination and involve our senses of sight, sound, touch, and smell, augmented reality allows readers to experience stories more intensely. Using The Storytellers' Kitchen, a program that introduces using digital media into content creation, creators were allowed to do just that.
2018 saw The Storytellers' Kitchen introduce augmented reality to creators by hosting a workshop that allowed them to create their own AR greeting card, using stop-motion animation to make an illustration on printed paper come alive. Using a smartphone or a laptop, participants were able to learn how to integrate digital elements with traditional media using free apps and a platform. Illustrators were appreciative of the opportunity to learn and the turnout was good.
So this year, what will Tusitala bring to the table? Knowing their track record, it'll be fun, interactive, and meaningful, and relevant. Will you be at AFCC 2019?