Once a month, all of Potato Productions gets together for lunch and a presentation by one of our colleagues about something they're passionate about. It's a great way for us to get to know other teams and explore possibilities for collaborations. This month, Tusitala took the spotlight as our chief geek Saad got everyone together to learn about the Internet of Things (IoT) and how simple it is to try it yourself. Since it was a Raspberry Pi presentation, we had to have edible pies too!
As with most things technological, many of us tend to find it amazing that we can now turn on our appliances using our phones, but we somehow dismiss the tech behind it as being unfathomably complex, and therefore inaccessible to us. Through his talk, Saad helped show that, in fact, with a little understanding of how things work, there's a lot that can be done (and quite cheaply) to play around with IoT on our own.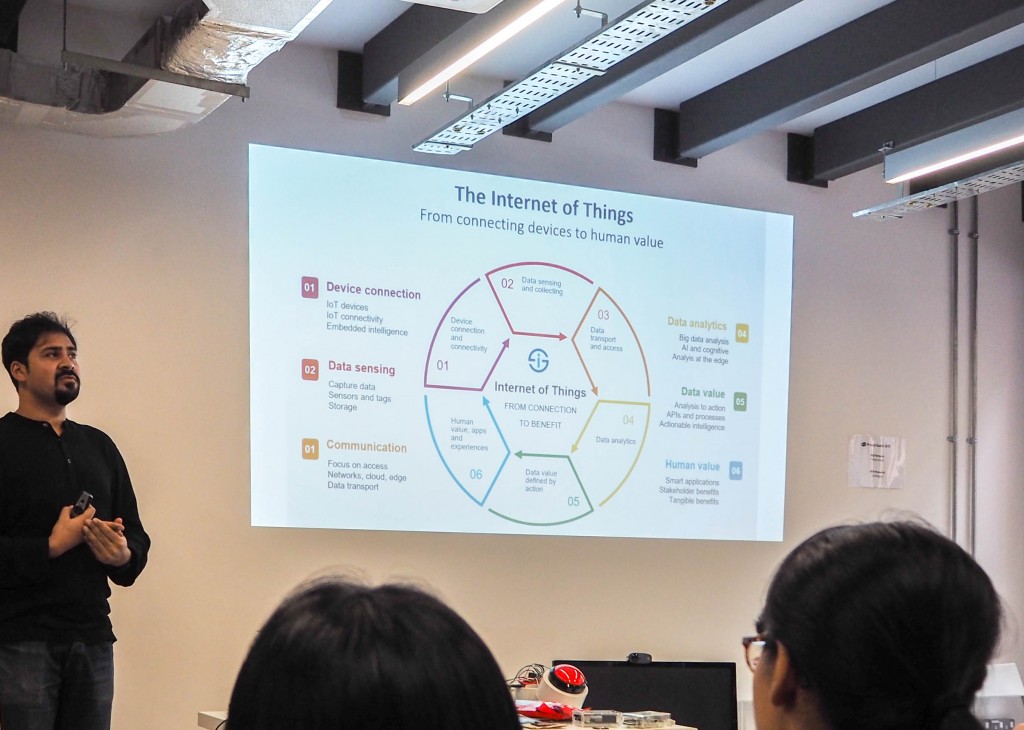 Here are three resources he introduced us to:
The Micro:bit Education Foundation is a non-profit organisation enabling children around the world to get creative with technology and gain digital skills in school, in clubs and at home. The BBC Micro:bit is a small board computer that includes 25 LEDs to display simple images and text, two programmable buttons, a variety of sensors and can connect to other devices via Bluetooth. Additionally, the pins on the edge of the device allow for easy expansion to other hardware modules and broadens the device's creative potential.
Particle is a scalable, reliable and secure Internet of Things device platform that enables businesses to quickly and easily build, connect and manage their connected solutions. Particle launched on Kickstarter in 2013 with the vision of making the Internet of Things easy and accessible. Its product, the Particle Photon, is a wifi-connected micro-computer that helps you easily connect devices to the internet.
Their tagline says it all: the world's first $9 computer (on which you can play Minecraft, just by the way).